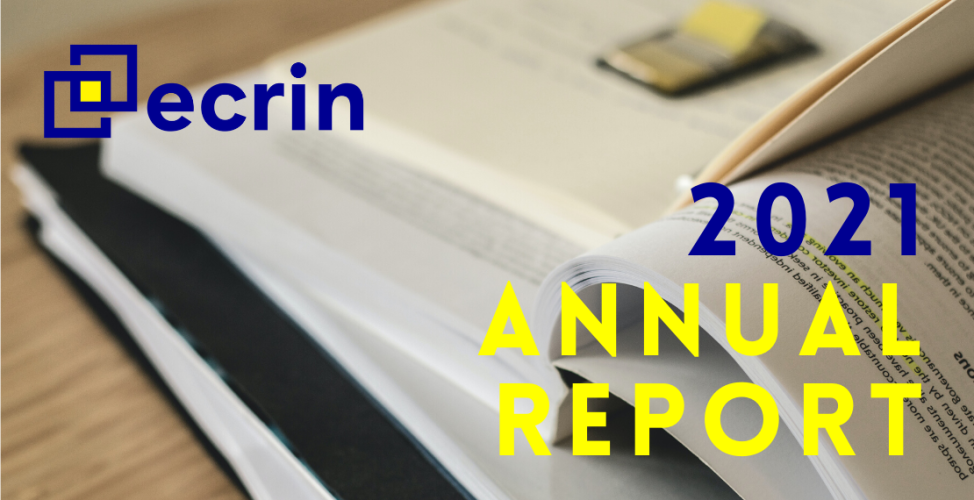 We are very proud to present to you the ECRIN Annual Report 2021! As you may notice right away, the Annual Report is presented to you in an entirely new format. Namely, the size changed from an A4 to a square format, so that it will better fit your screens. Moreover, the new Annual Report is in line with the new ECRIN corporate identity that was launched in 2021.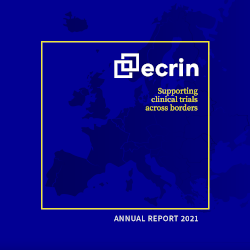 For the second consecutive year, the challenges raised by the COVID-19 outbreak were the main drivers for ECRIN's new activities in 2021. The year also marks the launch of the ECRIN 'strategic plan 2021-2023', kicking-off the new ECRIN corporate identity, engaging in a strategic partnership with EUPATI, presenting EU-AMRI, and ECRIN continued providing high-quality services to its clinical trials portfolio and contributed to many projects on health research, data sharing and reuse.
You can read all about this, and more, in our 2021 Annual Report 2021 or you can click on the links and listen to some of the interviews that are included with different stakeholders.
The ECRIN Annual Report is available as an online PDF file here, and if you prefer reading it on paper, please click here for the adapted version for printing.
Discover other news