ECRIN and EUPATI set up strategic partnership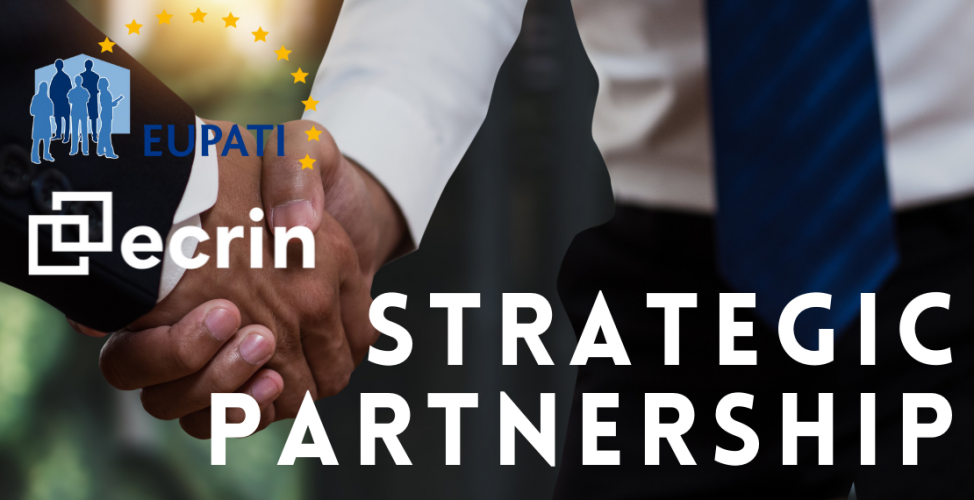 ECRIN has engaged in a strategic bilateral partnership with EUPATI, the European Patients' Academy on Therapeutic Innovation. With this collaboration, both ECRIN and EUPATI wish to elaborate on their commitment to provide and improve education and training opportunities in clinical research for patients and patient representatives. Also, they aim to strengthen academic researchers' capacities to effectively engage with patients in their studies.
Patient involvement is a key priority in ECRIN's 2021-2023 strategic plan, contributing to the general goal to make clinical research more efficient and successful. The partnership with EUPATI is a major and important step to achieve this goal, as collaborating and exchanging with patient communities will increase the results for all involved in clinical research.
Read the entire press release here.
About EUPATI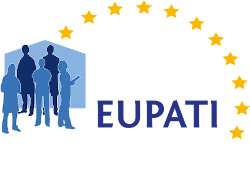 The European Patients' Academy on Therapeutic Innovation (EUPATI) is a multi-stakeholder public-private partnership originally launched by the IMI-EUPATI project (2012-2017) and hosted by the European Patients' Forum (EPF) from 2017 to 2020. EUPATI is today established as an independent non-profit Foundation in the Netherlands.
EUPATI provides education and training to increase the capacity and capability of patients and patient representatives to understand and meaningfully contribute to medicines research and development, and to improve the availability of medical information for patients and other stakeholders. In addition, EUPATI provides an open-access multilingual Toolbox, that has served more than 5 million users in 13 languages around the world to date. More information on EUPATI at www.eupati.eu.
Discover other news