Enabling cross-border access to clinical trials for all patients in Europe: ECRIN participates in the Multi-stakeholder Initiative EU-X-CT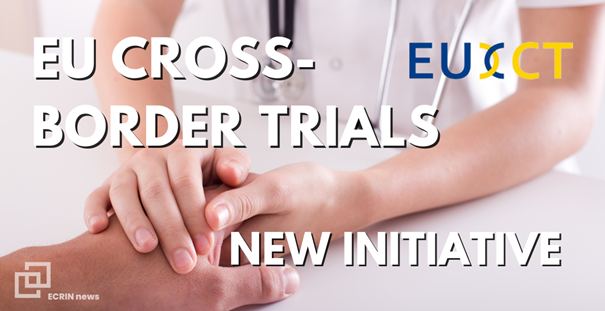 Access to clinical trials is essential to patients with life-threatening and/or rare diseases for whom a medicinal product under investigation might be the only therapeutic option. Often for these trials very innovative approaches and technologies limit the number of countries and sites across Europe. Therefore, there is often a need for these patients to participate in trials that are being conducted in another European country.
At present, there is currently no legal framework to support such cross-border access. Moreover, an exploratory study has shown that while it is very highly sought after it remains the rare exception. In order to support patient communities, investigators, and trial sponsors in enabling this endeavour, EFGCP and EFPIA have set up a multi-stakeholder consortium (patient organisations, academics, research networks and industry) with the aim to systematically collect available information from all European countries, including EU non-Member States and develop recommendations for enabling cross-border access to clinical trials.
This initiative is organized around three task forces and ECRIN is proud to be part of the core management team. The task forces will focus on three aspects: legal & regulatory, financial and people/operational aspects.
In short, EU-X-CT will be reaching out to stakeholders for support in developing constructive answers to three primary questions:
Is cross-border trial participation allowed in a country? (i.e. regulatory & legal aspects)
Who is going to pay for it? (i.e. trial sponsor, healthcare provider, insurance etc.)
How do we bring it about? (i.e. practical implications for patients, study sites, sponsors)
UPDATE 31 May 2023
For more information view the initiative overview
Discover other news