TRANSVAC2 Open Call for expert services and trainings
Developing a vaccine is a time-consuming and complex process, requiring a combination of specialized skills and technical capacities not readily available at a single organisation.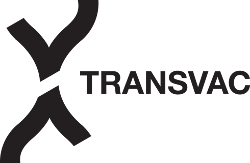 TRANSVAC2, European Research Infrastructure project facilitates access to these skills and capacities across the vaccine R&D pipeline. For the last 3 years we supported over 40 projects from researchers worldwide to boost the development of their vaccines. Among granted projects we have supported human and veterinary vaccine candidates for infectious diseases (viral, including COVID-19; bacterial; parasitic), cancer, allergies and adjuvant development.
Open call for applications
Are you a researcher? Do you have good preliminary results but you need support to further develop your vaccine candidate? TRANSVAC2 R&D services might be a perfect match for you! There is currently an ongoing Open Call for applications.
Training courses
TRANSVAC2 also offers training courses to provide fundamental and advanced knowledge on a wide-range of vaccine development-related topics, centralising and expanding the training opportunities available to the European vaccine community.
Are you a researcher, a Master or PhD student? Do you need to further expand your know-how in order to advance your research and career? On this open Call TRANSVAC2 offers two advance courses on GMP requirements (M12) and assay development and validation (M10).
Related Projects
Discover other news