RI-VIS Africa-Europe Symposium on Research Infrastructures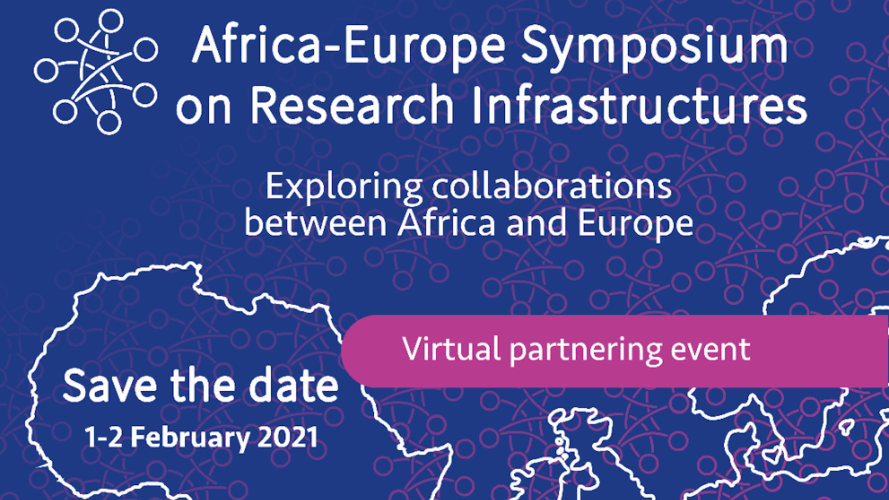 The Africa-Europe Symposium on Research Infrastructure (RI) was held last week, hosted by the RI-VIS project. Partners from both continents got together to discuss opportunities and challenges for RI cooperation across their borders.
Different stakeholders from both Europe and Africa including delegates from the South African Department of Science and Innovation,  the European Commission Directorate General for Research and Innovation, the European Strategy Forum for Research Infrastructures (ESFRI), RIs, science policy organisations and research institutions, examined the current situation and ways to better collaborate on research and innovation projects to add value for all parties and populations.
ECRIN shared its experience in coordinating multinational clinical trials in Europe as well as the activities developed within the framework of the Clinical Research Initiative for Global Health (CRIGH). The COVID-19 pandemic has underscored the need to streamline multinational collaborations and starkly revealed the critical role of international partnerships for providing the framework to tackle global public health emergencies.
Jacques Demotes, Director General of ECRIN, participated in the final panel discussion with Daniel Adams, Chief-Director Basic Science and Infrastructure at the Department of Science and Innovation, South Africa, Richard Gordon, previously Grants Innovation and Product Development at South Africa Medical Research Council and Johannes Klumpers, Head of Research and Industrial Infrastructure Unit at the European Commission on the future of Africa-Europe Research Infrastructure Collaborations. Jacques Demotes used the COVID 19 crisis to emphasise the need to strengthen the capacity of RIs and how data sharing could be used to benefit African countries' research efforts.
Other key messages from the RI-VIS Africa-EU Symposium included the importance of funding both infrastructure and research, implementing training and mobility programs and taking into consideration existing components that could be integrated into new RI projects.
Prior to the symposium, RI-VIS released a White paper which outlines the importance of international cooperation in addressing key scientific questions: Recommendations towards cooperation between African and European research infrastructures. 
RI-VIS has received funding from the European Union's Horizon 2020 programme under grant agreement number 824063.
Related Projects
Discover other news