REMEDi4ALL factsheet released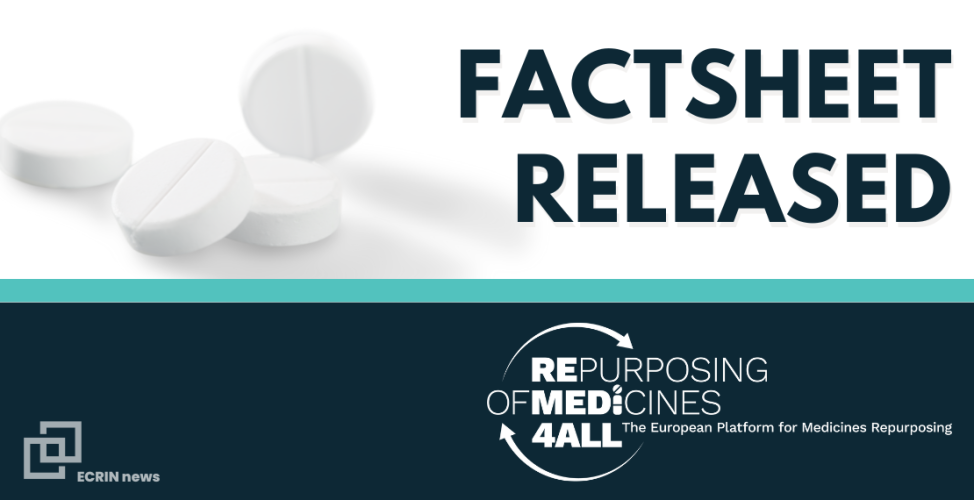 The REMEDi4ALL project aims to find new uses for existing medicines to treat conditions with unmet medical needs. The REMEDi4ALL project launches four pilot projects to test and optimise this new repurposing platform. To give a short overview of the project, a new factsheet about the REMEDi4ALL project has been released. So, if you would like to know more about the project, check out the factsheet here.
ECRIN and REMEDi4ALL
ECRIN will lead the work package on clinical development and implementation in which an inventory of resources and gap analysis will be carried out, recommendations and a blueprint for the establishment of a clinical repurposing platform will be developed, and a dedicated services platform will be created. Provision of services for the clinical demonstrator(s) will be the opportunity to validate and refine the service offer.
More on REMEDi4ALL in the ECRIN project section, or at the REMEDi4ALL website.
Related Projects
Discover other news