Open Calls for TRANSVAC2 Vaccine Development Services and Trainings: Apply Now!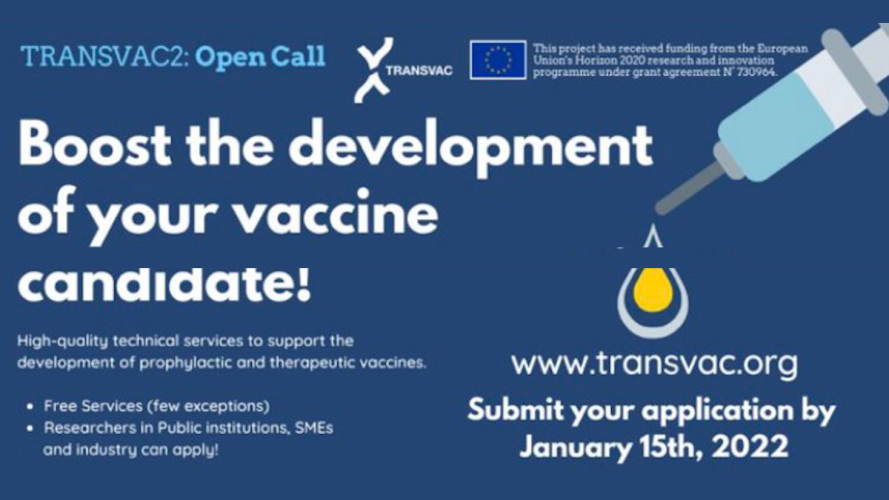 Developing a vaccine is a time-consuming and complex process, requiring a combination of specialized skills and technical capacities not readily available at a single organization. To enable access to these skills and capacities, TRANSVAC2 offers high-quality technical services to support the development of prophylactic and therapeutic vaccines for both human and animal use. These services are not restricted to any disease area. Services will be offered free of charge, with few exceptions. Academic and non-academic research groups, SMEs and industries can apply!
Are you a researcher?  Do you have good preliminary results, but need support to further develop your vaccine candidate? TRANSVAC2 R&D services might be a perfect match for you!
The transnational access (TNA) call runs until January 15th, 2022. For further information on services available and how to apply please visit www.transvac.org/transvac2.
Related Projects
Discover other news