Interview with Dr Pirkko Lepola PedCRIN consortium member (HUS, Finland)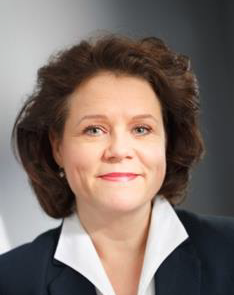 As part of our series of interview with the PedCRIN Consortium members, we had the pleasure of speaking with Pirkko Lepola from the Department of Children and Adolescents of the Helsinki University Hospital (HUS, Finland) to ask about the role of her Institution in the PedCRIN project.
HUS co-leads PedCRIN WP4 (Pilot Trials) along with ECRIN and RUMC. The main task of this WP is to provide support for the PedCRIN funded pilot trials and to cover services as transnational access for the countries outside the sponsor country. These services only include regulatory and ethical submissions, trial monitoring, pharmacovigilance, support for insurance, trial product and biosample management. And does not provide any support or services for the clinical investigation neither at site level (study nurses, local logistics) nor through disease-specific investigation networks. HUS is responsible for the launch of the call, selection of the projects, and the formation of the scientific advisory board and is contributing to the reports that are and will be written during the project".
Pirkko highlighted that PedCRIN has a key role in supporting academic researchers with the burdensome administrative work they must face, which, like it or not, is necessary for every clinical trial.
Related Projects
Discover other news