Get to know our National Partner: CZECRIN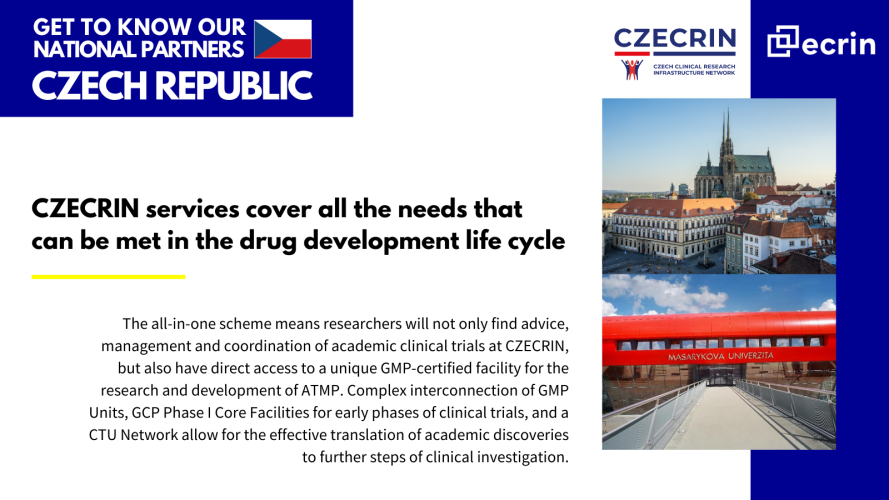 In 2023 we will dedicate one month to each of our 12 national partners. First up, CZECRIN! CZECRIN services cover all the needs that can be met in the drug development life cycle.
The all-in-one scheme means researchers will not only find advice, management and coordination of academic clinical trials at CZECRIN, but also have direct access to a unique GMP-certified facility for the research and development of ATMP. Complex interconnection of GMP Units, GCP Phase I Core Facilities for early phases of clinical trials, and a CTU Network allow for the effective translation of academic discoveries to further steps of clinical investigation.
Learn more at Czecrin.cz or download the one pager
Discover other news