EURORDIS Summer School on Medicines Research & Development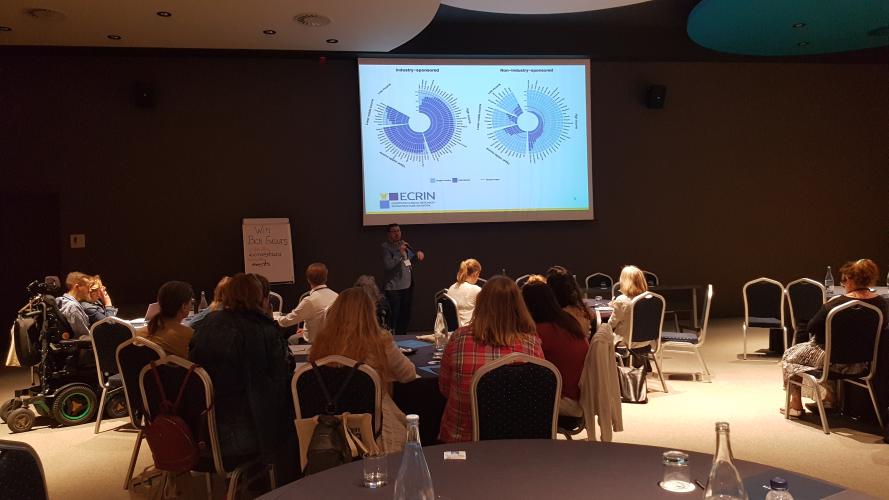 ECRIN participated in the EURORDIS Summer School from 10 to 14 June 2019 in Barcelona, Spain. 
EURORDIS Summer School is a capacity building programme for patient representatives and researchers on medicines development, ethics in medical research, access to orphan, paediatric, advanced therapies and health technology assessment. Started in 2008, the Summer School is now in its 12th year.
This year's edition brought together 36 participants from 16 countries, including 27 patient advocates, seven researchers (one of whom is from ECRIN) and two staff members. 
New features this year included more interactive sessions and problem-based discussions, and more emphasis on what participants can do with the knowledge and tools acquired (i.e. practical application). 
The programme was as follows: 
Mon. 10 June: Therapeutic development in RD - A multi-stakeholder environment; clinical trials: methodology, design and ethics
Tues. 11 June: Clinical trials: methodology, design and ethics
Wed. 12 June: EMA - Regulatory pathways for orphan drugs and patient engagement; pharmacovigilance
Thurs. 13 June: From health technology assessment to pricing and reimbursement
Fri. 14 June: Actions
Discover other news