ECRIN to support the coordination of European Adaptive Platform Trials on COVID-19
ECRIN joins the European project RECoVER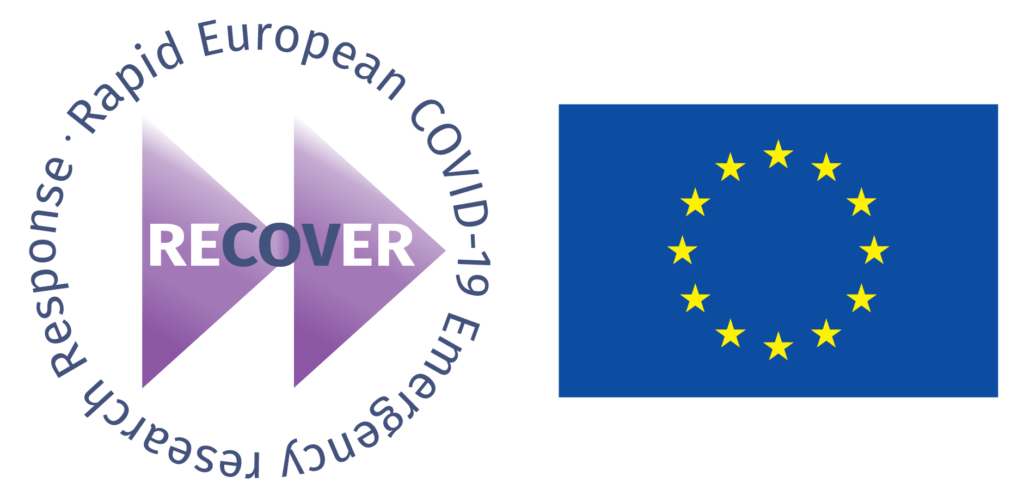 (Rapid European SARS-CoV-2 Emergency Research response) to partake in the expansion of the REMAP-CAP for COVID and lead the European coordination mechanism for RECoVER and EU-Response, OCToPUs (Organisation for COVID19 trials Platforms in eUrope). Launched in February 2020, the RECOVER project, an EU Horizon 2020 funded project (GA 101003589), aims to advance knowledge for clinical and public health responses to the COVID-19 pandemic.
REMAP-CAP for COVID will be supported by the extension of the RECOVER project. This platform trial continues to focus on the identification of effective therapies and combinations of therapies for patients hospitalised with COVID-19. The recent amendments to RECoVER, to which ECRIN is contributing, aim to support the evolution of the REMAP-CAP for COVID protocol, to ensure treatments that are appropriate for all patient groups can be identified and implemented.  The trial will evaluate novel agents and will be able to perform analysis of comparative effectiveness. Furthermore, as it opens up to a larger patient population it looks to increase the number of hospitals with which it will work. The objective is to include 200 hospitals across Europe with the participation of at least 15 countries and all regions. 
The OCToPUs coordination module, led by ECRIN, is mirrored in the EU-RESPONSE project. This enables the coordination and complementarity of the two large European Adaptive Platform Trials and will set a precedent for future clinical trials, establishing structures and processes that can serve as a blueprint for coordination in other disease areas. A Joint Advisory Access Mechanism (JAAM) will support the analysis of opportunities and specific access requests that lead to the opening of new arms and/or changes of the master protocol of the trials, thus ensuring no duplication. The module will further contribute by centralising resources through the creation of a common toolbox for the development and operational management of Adaptive Platform Trials on COVID-19. This will include, among other things, information relative to the establishment of oversight bodies and expertise, the roles and responsibilities of sponsors, clinical trial data sharing in and across Adaptive Platform Trials, study monitoring as well as pharmacovigilance for Adaptive Platform Trials.
Together with the Norwegian Institute of Public Health, ECRIN has established the COVID-19 Trials Coordination Board (TCB) which includes investigators of large COVID-19 trials internationally, regulatory bodies (EMA) and national competent authorities (HMA/CTFG) Health Technology Assessment (EUnetHTA), industry, industry partners (IMI EU-PEARL project) and experts from affiliated domains. The TCB will provide high-level strategic recommendations to avoid redundancies and promote cooperation and complementarity between the trials and to ensure that the core data can be analysed across both trials. It will also include recommendations for the creation of a European vaccine trial network.
Discover other news