Why are rare disease academic trials not the norm?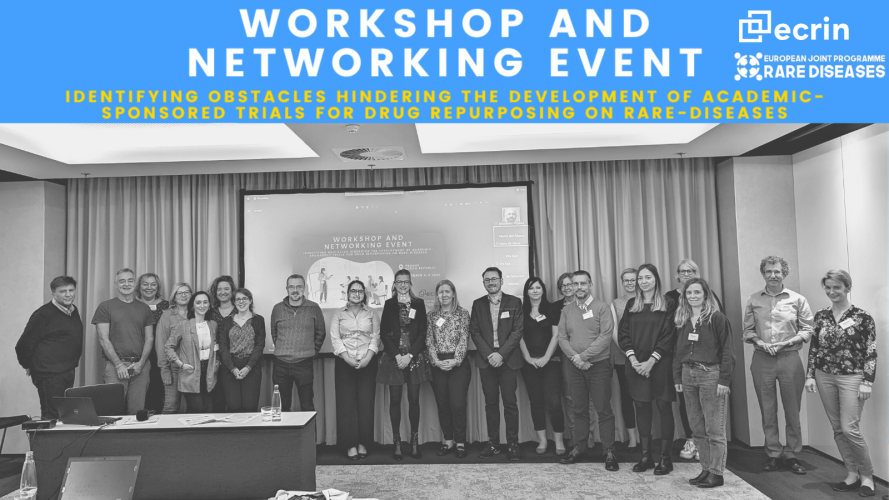 On October 4th & 5th ECRIN hosted an EJP-RD NSS networking workshop "Identifying obstacles hindering the development of academic sponsored trials for drug repurposing on rare diseases" in Prague with the help of its Czech Partner, CzeCRIN. Over 25 stakeholders joined in person as well as many who contributed online including researchers, sponsors, funders, regulators, research infrastructure personnel, European Research Networks (ERNs), and academic Clinical Trial Unit (CTU) representatives. This built on a previous meeting held in May 2021 which led to a publication of an article on this subject based on 6 use cases (access article).
The first day kicked off with a lively debate on the difficulties encountered in funding these clinical trials, mostly relying on complex public funding rules, with one participant remarking that this was the first time that funders had asked fundees for feedback on the process (in his experience). The day continued with use cases that highlighted both the complications and the potential success of persisting. Specialized academic CTUs, that can assist researchers in overcoming some hurdles including project management, data management, pharmacovigilance and multinational study experts were presented along with the existing support to attain a trial´s authorizations now that the new Clinical Trial Regulation (CTR- EU No 536/2014) has entered into force.  The call for harmonization and the reduction of administrative burdens through CTR was recognized by all stakeholders as an ideal but not yet a reality.
The second day focused on initiatives and tools for rare disease clinical trial development. These included training opportunities, advisory committees for therapeutics, guidebooks in development, mentoring programs, networks and new projects. As was the purpose of this NSS, the importance of sharing all the existing initiatives across the rare disease community was underlined. 
Related Projects
Discover other news