PedCRIN Final Event: "Fostering International Paediatric Clinical Research"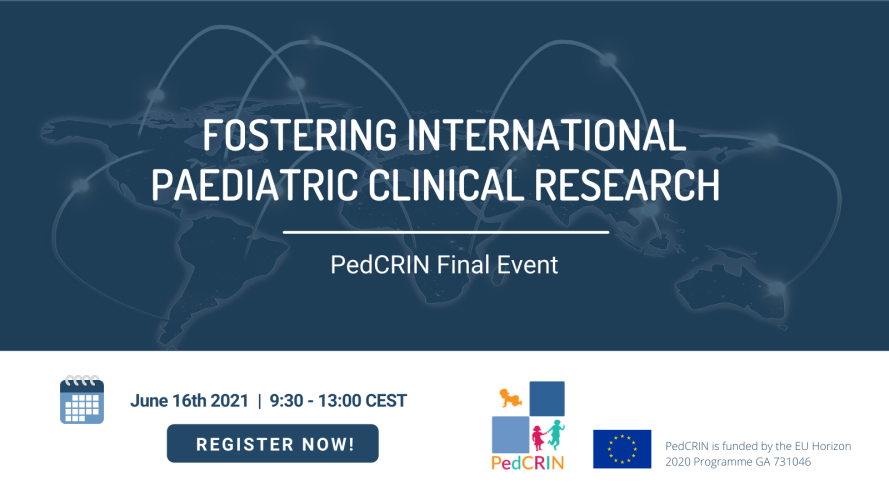 The PedCRIN final event is getting closer and we would like all the international community involved in paediatric clinical trials to join us. During this three-hour and a half interactive session focused on the challenges of paediatric multinational clinical trials, several experts from the consortium will present the main outcomes of the project and will discuss the supporting tools, methods, identified gaps and future initiatives and collaborations.
The agenda of the event including all the sessions, activities and speakers will be available soon.
Please stay tuned!
Date and Time
Wednesday, June 16th 2021 (9:30 – 13:00 CEST)
Related Projects
Discover other news