Kick off of new EU cluster project, canSERV, to provide cancer research services to EU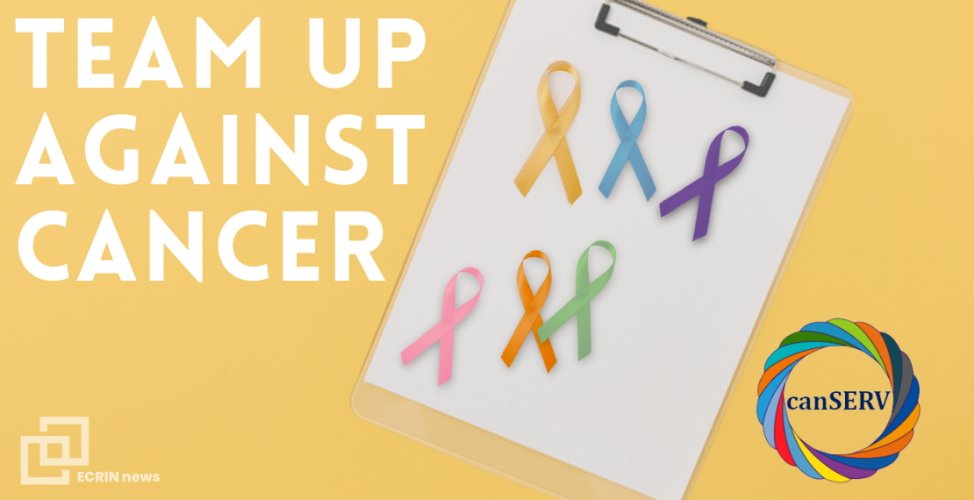 European wide research infrastructures, oncology experts, and patient associations team up to battle cancer !
On 15 & 16 of September the consortium member of the canSERV project met in Brussels in a meeting organised by the CanSERV coordinator, BBMRI, to launch the new ambitious project that aims to develop a unified provision of transnational services in the field of cancer research.
The 14.8M € Horizon Europe funded project, CanSERV, will contribute to the EU Mission Cancer through the provision of cutting-edge interdisciplinary and customised oncology services across the entire cancer continuum to achieve a comprehensive portfolio of oncology-related research infrastructures services available to all EU member- and associated countries.
The project will accelerate the process of translating theoretical knowledge into personalised oncology clinical practice, that will give cancer patients quicker and easier access to solutions and products. CanSERV's strategy is both to boost fundamental research and to bring this frontier research to the bedside for the benefit of the cancer patients.
The project will also work to ensure data generated through oncology-related service provision will be fully compliant with the FAIR principles, and complement other relevant EU initiatives.
ECRIN will be working with other partners to provide clinical investigators in the cancer community with support in the planning and design of complex clinical trials (platform trials, basket trials, umbrella trials, multidisciplinary trials).
See full press release.
Related Projects
Discover other news