Kick off of ACT EU Multistakeholder platform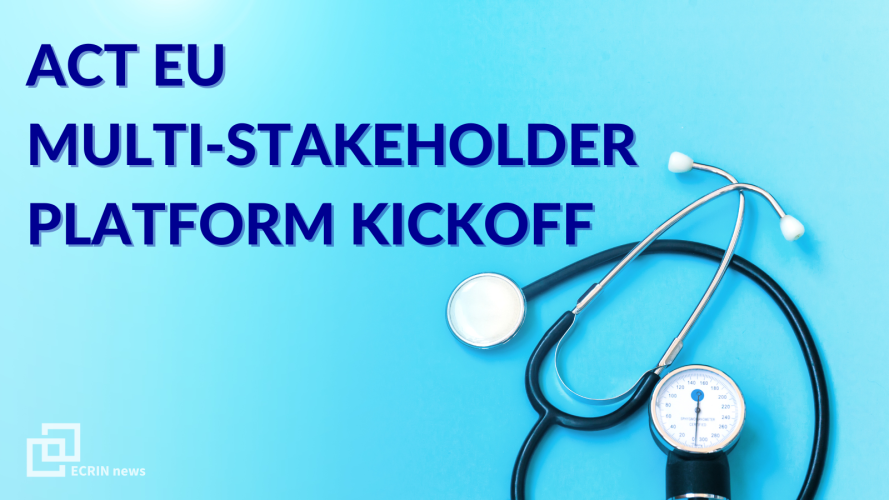 In June 2023 the Accelerating Clinical Trials in the EU (ACT EU) hosted a kick off meeting in Amsterdam for the multi-stakeholder platform. ACT EU foresees the establishment of this multi-stakeholder platform as one of its priority actions. The aim being to establish a platform where all stakeholders involved in designing, regulating, performing and participating in clinical trials can, through regular dialogue, identify relevant scientific, methodological and technological advances to develop the clinical trials environment in the EU. ECRIN was present and had the opportunity to discuss the academic perspective.
The European Commission, EMA and Heads of Medicines Agencies (HMA) launched ACT EU in January 2022 and run the initiative together. The ACT EU initiative aims to further develop the European Union as a competitive centre for innovative clinical research. ACT EU seeks to deliver on the clinical trial innovation recommendations of the European medicines agencies' network strategy and the European Commission's Pharmaceutical strategy for Europe. It builds on the Clinical Trials Regulation (CTR) and Clinical Trials Information System's (CTIS) launch on 31 January 2022.
To establish ACT EU and its objectives ten priority action areas are identified to be the basis for the ACT EU workplan which sets out deliverables and timelines for the programme for 2022-26. ECRIN is pleased to be involved in the discussions of priority action 3 through the multistakeholder platform. 
Discover other news