Get to know our National Partner: SCTO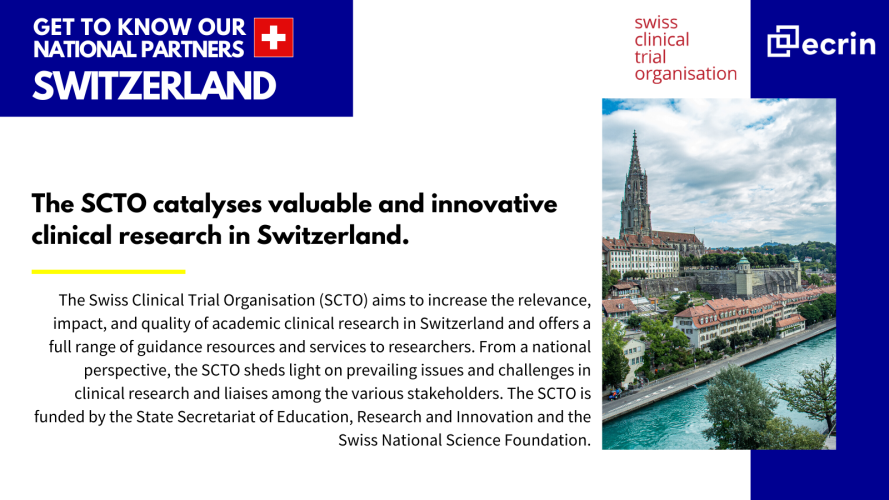 We are pleased to introduce you to our national partner in Switzerland, the Swiss Clinical Trial Organisation.
The SCTO aims to increase the relevance, impact, and quality of academic clinical research in Switzerland and offers a full range of guidance and services to researchers. From a national perspective, the SCTO sheds light on prevailing issues and challenges in clinical research and liases among the various stakeholders.
To find out more, visit the SCTO website.
Discover other news