Get to know our National Partner: SCReN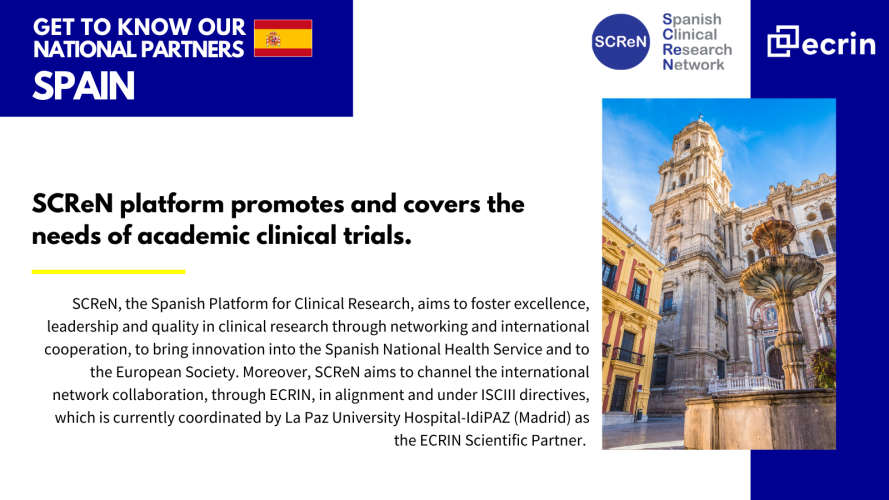 This month we introduce you to our Spanish National Partner, Spanish Clinical Research Network (SCReN). SCREN aims to foster excellence, leadership and quality in clinical research through its network and international collaboration, to bring innovation into the Spanish National Health Service and to the larger European society.

SCReN looks to channel the international network collaboration, through ECRIN, in alignment with and under the ISCIII directives, which is currently coordinated by La Paz University Hospital-IdiPAZ (Madrid) as the ECRIN Scientific Partner.
To find out more, visit the SCReN website.
Discover other news