Get to know our National Partner: PCTN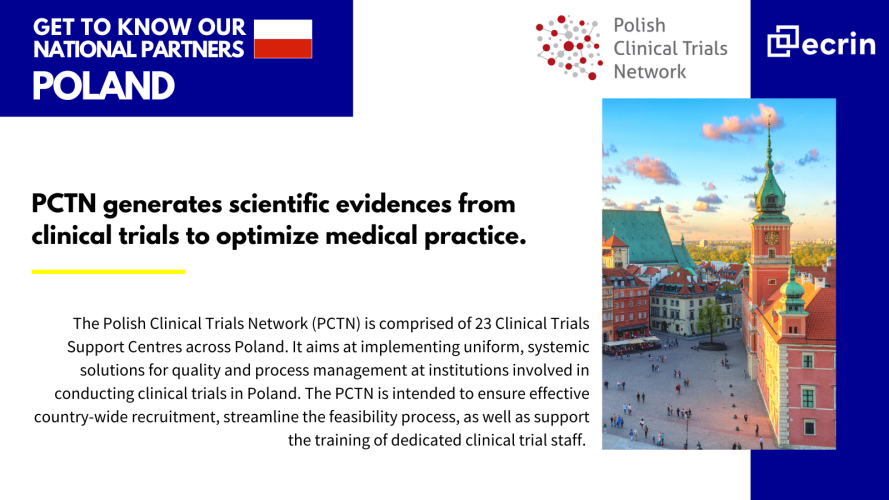 In August, we introduce you to our Polish partner, the Polish Clinical Trials Network (PCTN). It is composed of 23 clinical trial support centres across Poland and it aims at implementing uniform, systematic solutions for quality and process management at institutions involved in conducting clinical trials in Poland. The PCTN is intended to ensure effective country-wide recruitment, streamline the feasibility process, as well as, support the training of dedicated clinical trial staff.
To find out more, visit the ABM website.
Discover other news