Get to know our National Partner: NCTO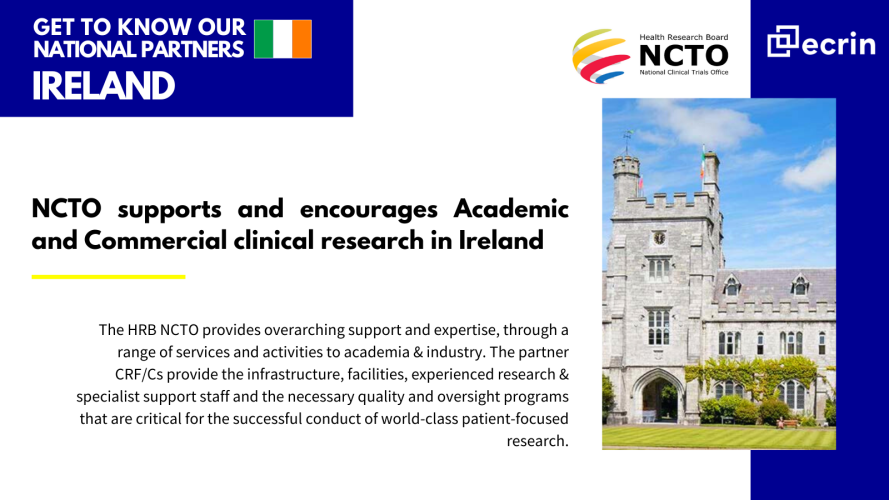 This month we invite you to get to know our Irish National Partner, Health Research Board – National Clinical Trials Office - @HRB NCTO. NCTO support and encourages academic and commercial clinical research in Ireland.
The HRB NCTO provides overarching support and expertise, through a range of services and activities to academia & industry. The partner CRF/Cs provide the infrastructure, facilities, experienced research & specialist staff as well as the necessary quality and oversight programs that are critical for the successful conduct of world-class patient-focused research.
Learn more about the NCTO: https://ncto.ie/ or download the one pager.
Discover other news