Get to know our National Partner: KKSN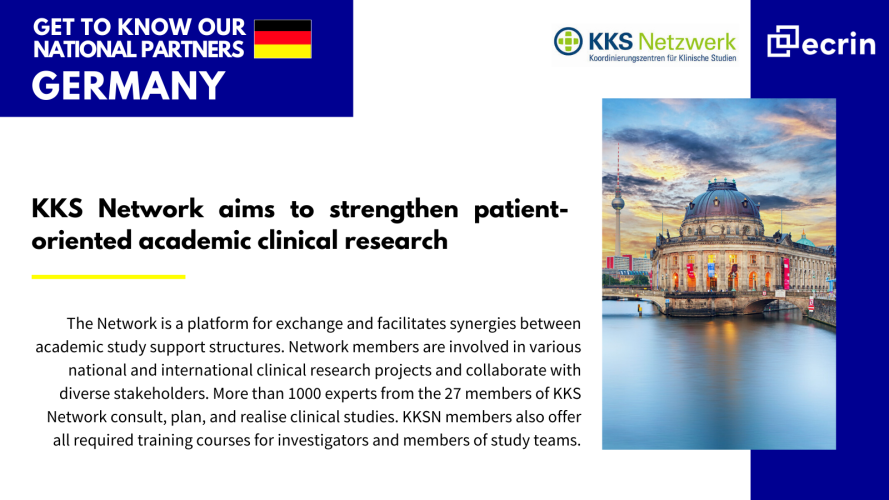 In March we travel to Germany, to get to know our local partner, the KKS Network (KKSN). The KKSN aims to strengthen patient-oriented clinical research through its platform for exchange and facilitating synergies.

Members of the academic Network are involved in various national and international clinical projects and collaborate with diverse stakeholders. With more than 1000 experts, from the 27 members, the KKSN contributes through consultation, planning and the realisation of clinical studies. Their offer also includes the necessary training courses for investigators and study team members.
Learn more at https://www.kks-netzwerk.de/en/network/about-us/ or download the one pager.
Discover other news