EFGCP & DIA Better Medicines for Children Conference - 12&13 Oct. 2020:VIRTUAL CONFERENCE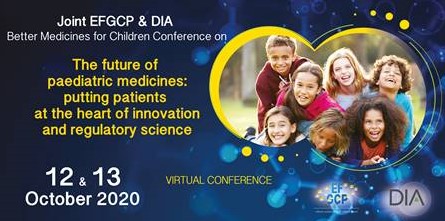 Active engagement of conference participants is expected to discuss challenges and identify solutions on what could be done to optimise children's access to new medicines:
What data sources and digital technologies could bring to paediatric development on top of the use of extrapolation?
How to best define children unmet medical needs?
How to optimise the PIP process and regulatory approval
The conference will also explore what drug development means for Paediatricians, and in particular during COVID-19 pandemic.
Discover other news