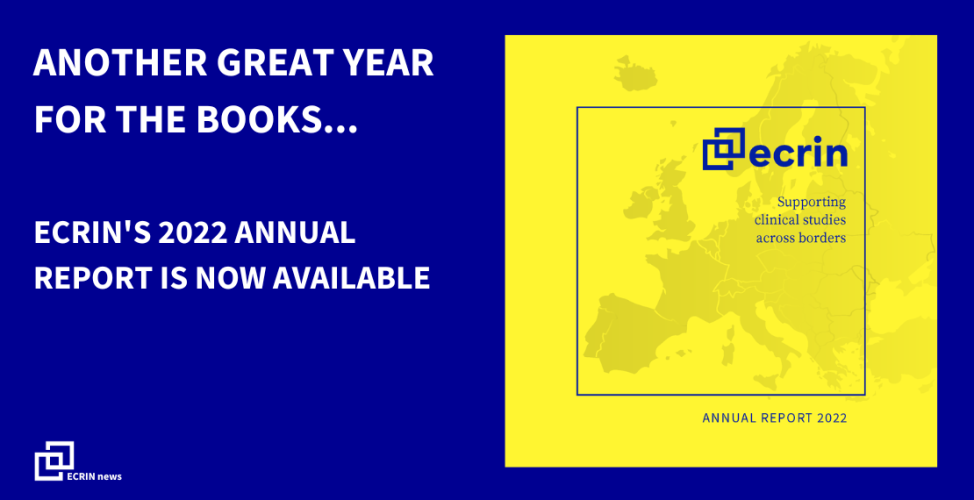 ECRIN is pleased to share its 2022 Annual report. This report highlights the wealth of activities that were carried out throughout the last year. Through a series of interviews, you can get to know our Clinical Operations Services, what we are doing to advance funding of Investigator Initiated Clinical Trials, what is planned for the coming years in personalized medicine, how we have worked to shake up our communications, as well as the work carried out on some of our projects.
Not only do we share with you what has been happening at ECRIN but we also dive into what our national partners have been up to throughout 2022. Among the national partners highlights we focus on the acquisition of Member status for Poland, ICTD 2022: Recruitment in Clinical trials, hosted by our German partner, KKSN and the organization of our second CTU Day.
Check it all out here or flip through it below.
Discover other news