Czech Republic 3rd National Clinical Trial Days - Praha - 22nd May 2018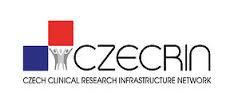 CZECRIN invites you to the 3rd National Clinical Trials Day in Praha, at the Senat PCR, on 22nd May 2018 from 9:30.
The conference held under the auspices of the Vice-chairman of the COMMITTEE ON HEALTH AND SOCIAL POLICY Prof. Jan Žaloudík, MD. CSc. ; with expert cooperation of Czech Clinical Research Infrastructure Network (CZECRIN) and PharmAround, endowment found.
For information please upload the agenda.
Discover other news