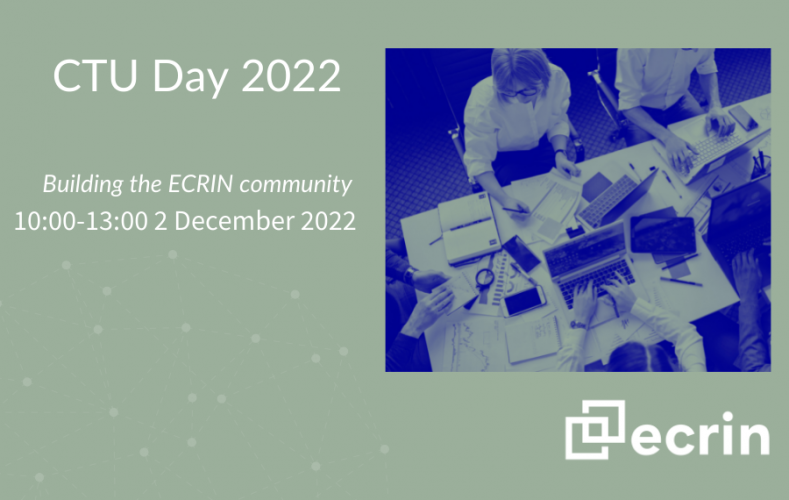 On December 2nd ECRIN hosted its second CTU Day, uniting personnel from the CTUs in its national partners across Europe. ECRIN CTU Day looks to consolidate our CTU network, bring together personnel from the ECRIN Member & Observer countries, help them better understand ECRIN's structure, and share valuable training information to support them in advancing together.
Over 200 participants tuned in to learn about the latest updates at ECRIN and get to know our Czech and German national networks. Moreover, this year we focused on feedback from the first multinational academic submission (TTV-Guide TX) & transition from VHP to CTIS (EU-SolidAct) approved in CTIS. The organization of CTIS, the timing of the various steps, the numerous documents requested, and tips to support others to successfully submit their trials were highlighted by Jette Rahn, Christiane Gaebel and Inge Christoffer Olsen.
A big thank you to all those who contributed to making this 2nd edition of ECRIN CTU Day a success including the speakers for their time and insights and the participants for their interest and questions.
Related Projects
Discover other news