1st EU-Africa PerMed Summer School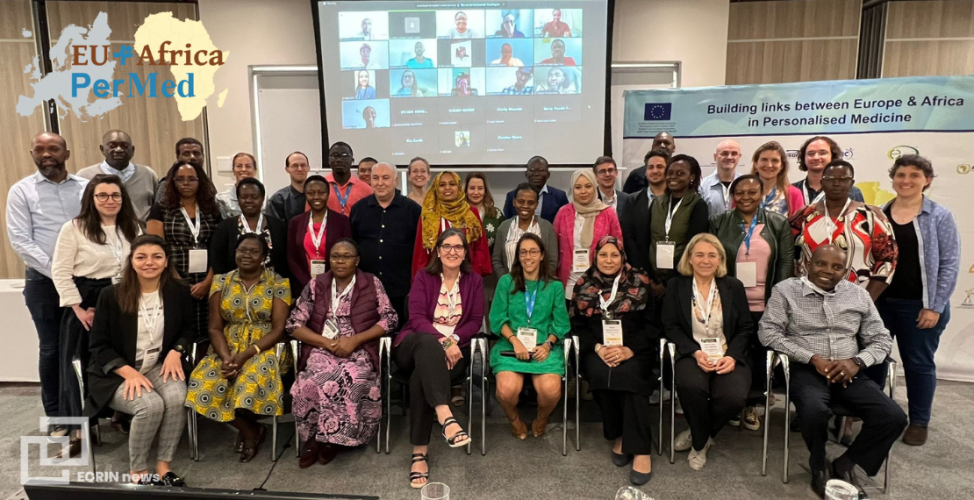 Thirty-five participants, twelve speakers and twelve consortium delegates from 28 African and European countries, united in Cape Town and online on February 22 & 23 for the first EU-Africa PerMed Summer School "Standards in personalised medicine research."  It was organised by ECRIN, in collaboration with the African Population and Health Research Center (APHRC), the Italian Ministry of Health, the Institute for Health Research Epidemiological Surveillance and Training (IRESSEF) and Innovatec, and was hosted by the South African Medical Research Council.
The Summer School, developed to support the young professionals from the African research community, covered key stages of PM research and highlighted the importance of integrating standards for quality research at each stage as well as the relevance of international collaborations in PM.
Among the elements featured at the Summer School were presentations of the recommendations from the PERMIT project including AI for patient stratification, the translational process and the clinical trial design.  Beyond these aspects, other challenges and opportunities associated with the use of standards in PM were featured. Speakers from African and EU countries presented participants with interactive lectures, where learners were also asked to do group work, analysing case studies and more with their peers.     
Related Projects
Discover other news