Regulatory and ethical framework: Everything you need to know about submitting a European Multinational Clinical Study Proposal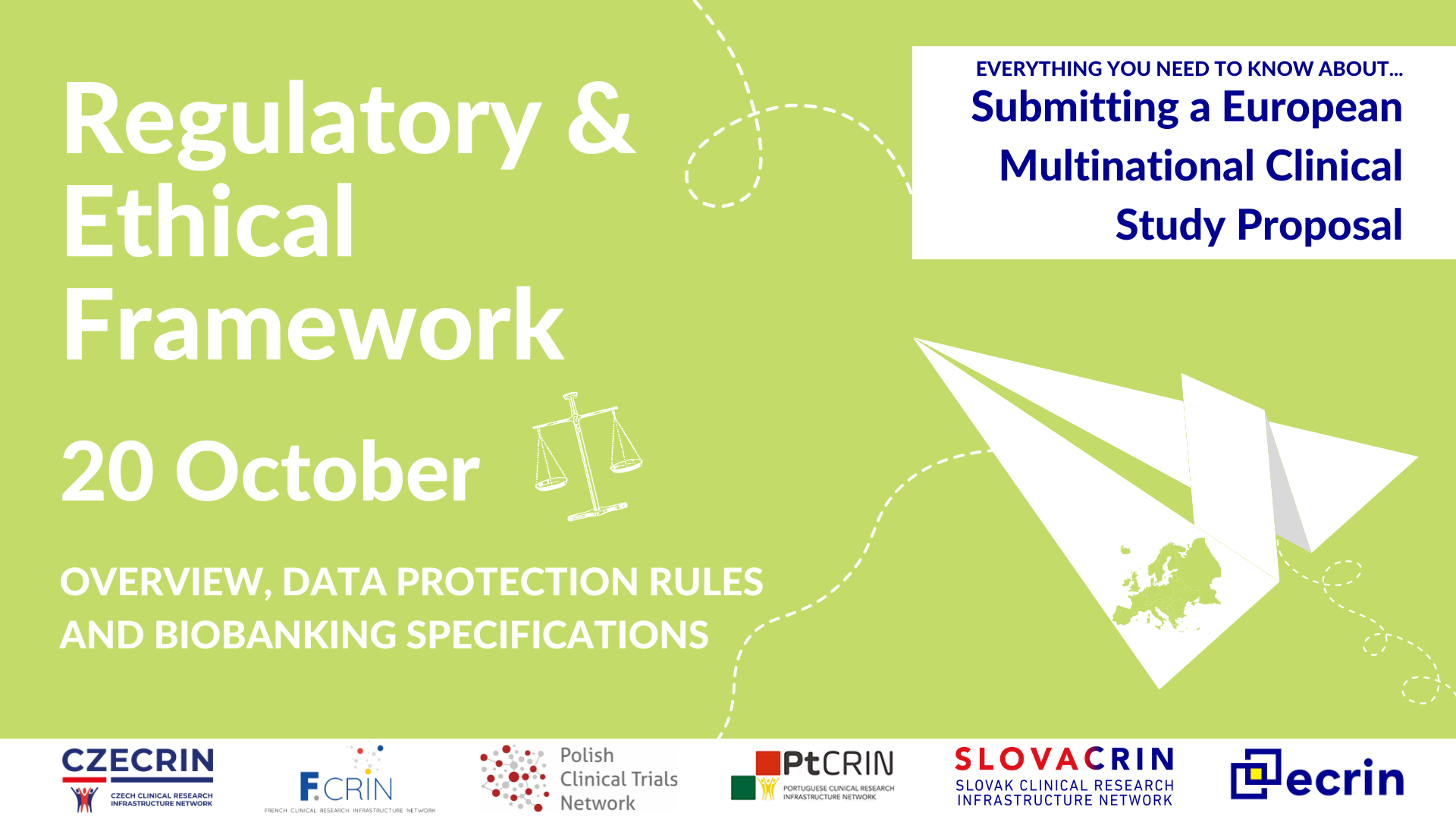 This is part of a series of webinars dedicated to preparing investigators and project managers from ECRIN Member and Observer (Czech Republic, France, Germany, Greece, Hungary, Ireland, Italy, Norway, Poland, Portugal, Slovakia, Spain, Switzerland) countries for the submission of European multinational clinical trials proposals. 
The webinar will be held from 11-13H CET.
In this webinar, we will focus on the European and National regulatory requirements, ethical requirements and general data protection regulations. We will also look at elements relating to biobanking. 
Registration can be made for this session or more on the "Everything you need to know about submitting European multinational clinical study proposal" webpage: https://ecrin.org/training-everything-you-need-know-about-submitting-european-multinational-clinical-study-proposal