Organisation of the Study: Everything you need to know about submitting a European Multinational Clinical Study Proposal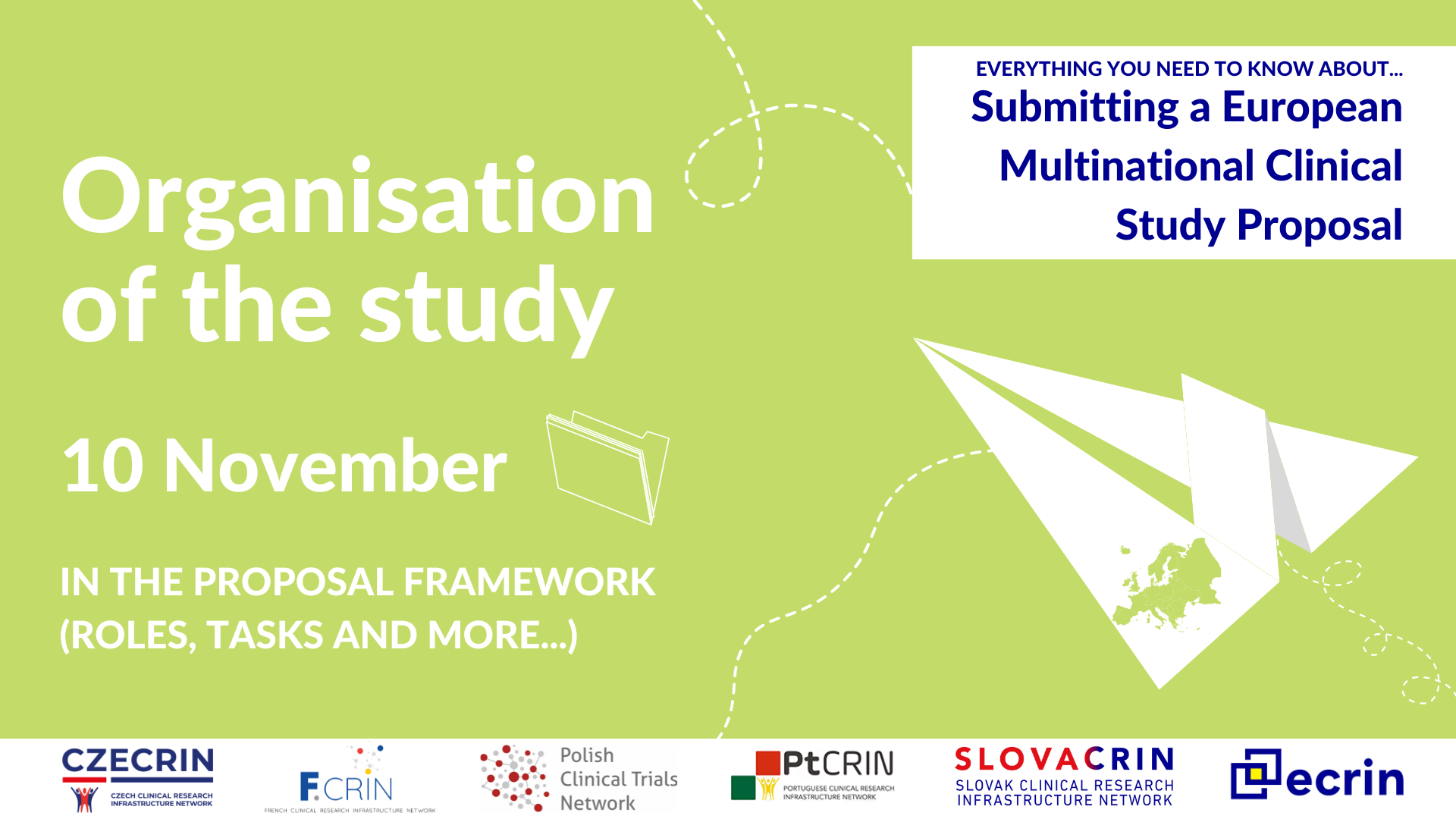 This is part of a series of webinars dedicated to preparing investigators and project managers from ECRIN Member and Observer (Czech Republic, France, Germany, Greece, Hungary, Ireland, Italy, Norway, Poland, Portugal, Slovakia, Spain, Switzerland) countries for the submission of European multinational clinical trials proposals. 
The webinar will be held from 11-13H CET.
In this webinar, we will describe how one should organise the clinical study within the proposal framework including elements such as roles and responsibilities, task distribution, study coordination, risk assessment, study management and close out. 
Registration can be made for this session or more on the "Everything you need to know about submitting European multinational clinical study proposal" webpage: https://ecrin.org/training-everything-you-need-know-about-submitting-european-multinational-clinical-study-proposal