Introduction session: Everything you need to know about submitting a European Multinational Clinical Study Proposal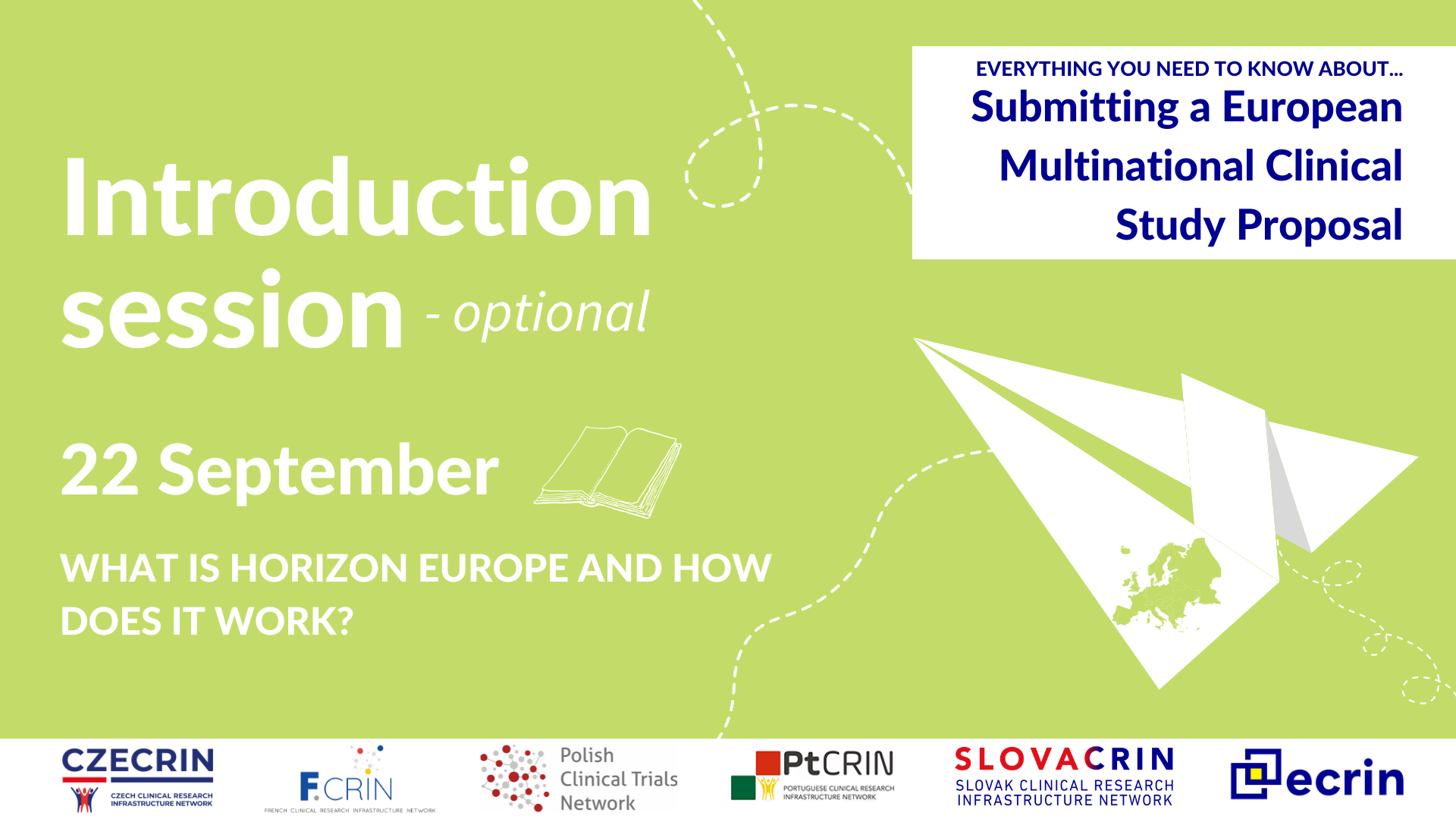 This is the first of a series of webinars dedicated to preparing investigators and project managers from ECRIN Member and Observer (Czech Republic, France, Germany, Greece, Hungary, Ireland, Italy, Norway, Poland, Portugal, Slovakia, Spain, Switzerland) countries for the submission of European multinational clinical trials proposals. 
The webinar will be held from 11-13H CET.
This session focuses on what is Horizon Europe, how it works and where one can find key information on upcoming calls, relevant timelines and local resources. It will be hosted by the Czech and Portuguese National Contact Points. It has been developed for those with little to no knowledge and or experience in applying to the Horizon Europe (or H2020) programmes. This is considered an optional session (for the onsite training).
Registration can be made for this session or more on the "Everything you need to know about submitting European multinational clinical study proposal" webpage: https://ecrin.org/training-everything-you-need-know-about-submitting-european-multinational-clinical-study-proposal