EUPATI Fundamentals training session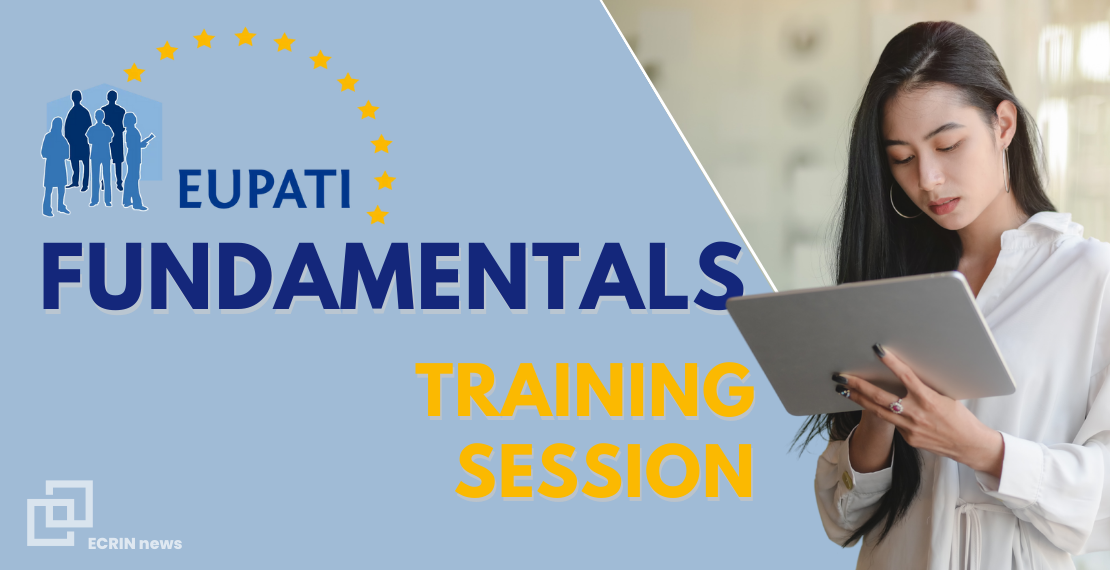 The European Patients' Academy on Therapeutic Innovation (EUPATI) continues to enhancing patient engagement through patient education. In addition to patient education, EUPATI provides training on patient engagement for professionals from academia and pharmaceutical & medtech industries. Due to popular demand, the next Fundamentals training is now opened up registration.
The EUPATI Fundamentals training aims to ensure the acceleration of effective patient engagement in Europe and across the world in medicines R&D and other health technologies. These trainings are designed for people working in academia and the pharmaceutical industry, and are both online and face-to-face trainings. EUPATI just opened up the registrations for the new online training, taking place on 14 and 15 November 2023.
To attend the EUPATI Fundamentals training, you can secure your spot here!
ECRIN and Patient Public Involvement
Patient engagement and patient involvement, is a key priority for ECRIN. Since the very beginning, ECRIN worked closely with patient representatives throughout its organisation. ECRIN already integrated the patient's voice in the yearly International Clinical Trial Day, added patient representatives as members of the ECRIN advisory board, involved Young Patients Advisory Groups in the PedCRIN project, participated to the ECRAN project, and is involved in various national initiatives.