ICPerMed brief "Optimizing clinical research for personalised medicine: recommendations for funders, regulators and policy makers"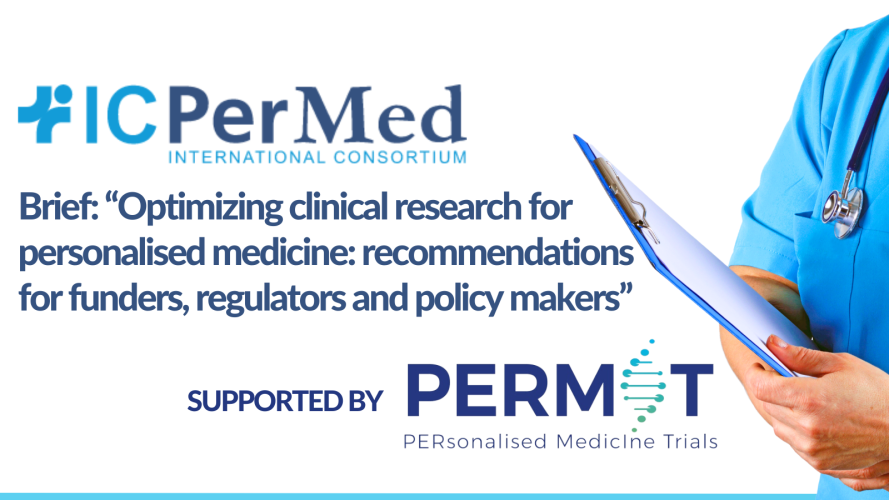 ICPerMed published a set of recommendations for optimizing personalised medicine (PM) related clinical research as a brief specifically addressed to policy, funding bodies and regulatory agencies.
PM-related clinical research is essential to validate personalised therapeutic diagnostic and screening approaches as well as specific treatments that can safely optimise the individuals diagnosis, care and prevention, thus contributing to solve public health challenges. Policy, research funding and regulation play essential roles in the adaptation of research strategies to the specificities of PM. Therefore, the presented set of recommendations specifically aim to guide these stakeholders to support the successful development and implementation of innovative PM approaches.
These recommendations have been elaborated by the ICPerMed Working Group "Clinical Studies in Personalised Medicine" together with the PERMIT project "PERsonalised Medicine Trials", coordinated by ECRIN. Read the document here.
Related Projects
Discover other news