EULAC PerMed ELSI workshop on Personalized Medicine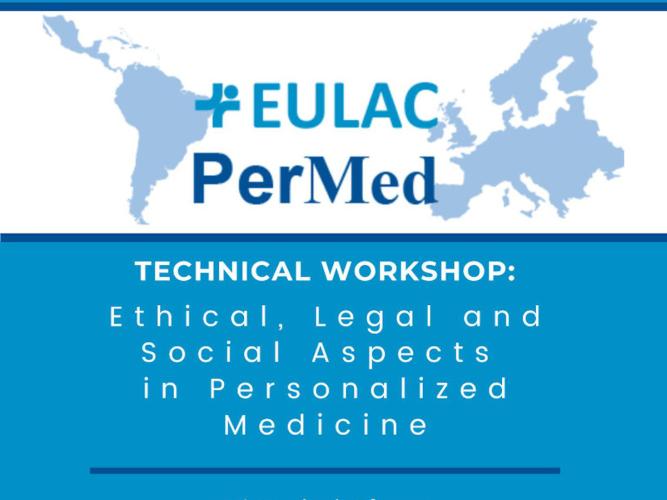 The EULAC-PerMed project will be hosting a virtual, technical workshop on Ethical, Legal and Social Aspects in Personalised Medicine in Europe and Latin America and the Caribbean (LAC). The workshop will be held on November 17 & 18, so block your agenda. The registration will open in September 2020, so stay tuned for further information!
ECRIN is partner in the EULAC PerMed project, which aims to integrate countries from the LAC region in the ICPerMed and the ERANet ERAPerMed. The goal is to widen the international scope of Personalised Medicine research and innovation related policies, to increase and to encourage a worldwide implementation of Personalised Medicine approaches across the whole healthcare value chain.
More information on EULAC-PerMed can be found on the website https://www.eulac-permed.eu, and follow @EULACPerMed on Twitter to stay up to date on this event.
EULAC PerMed has been funded by the European Union's Horizon 2020 Research and Innovation programme under Grant Agreement Num. 825173.
Related Projects
Discover other news