Image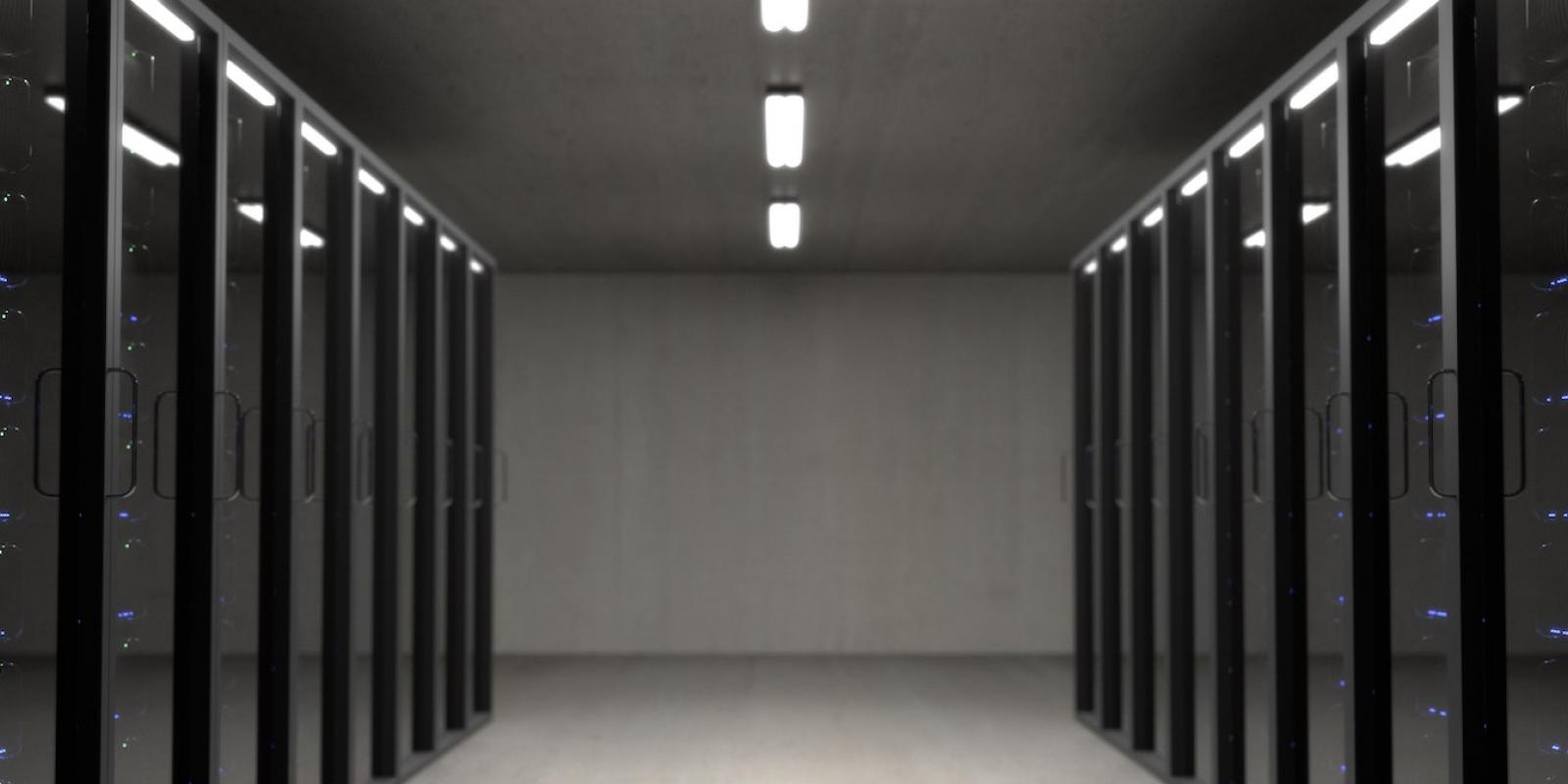 Data Centres
ECRIN certified data centres, affiliate partners, and international partners
Certified Data Centres
Subject to a successful audit, clinical trial units (CTUs) may be designated as Certified ECRIN Data Centres. Audits are based on standard requirements developed by ECRIN in three areas: IT, data management and general. Certified centres are invited to sign a collaborative agreement with ECRIN.

 Discover more on ECRIN data center certification.
The following centres have received ECRIN Data Certification:
Location: Coimbra, Portugal
Certification period: 2020 - 2024
The AIBILI Data Centre is a structure to support investigator-initiated research providing data management and electronic data capture solutions. The services performed by AIBILI Data Centre include:
design and development of electronic case report forms (eCRFs)
design and development of clinical data management applications (CDMA)
data entry
IT support
eCRF and CDMA training and data management
long term storage
AIBILI Data Centre has been certified since 2016. 
Location: Lyon, France
Certification period: 2016 - 2020
UPCET is a platform for research and clinical trials, founded in 1972. It offers innovative and quality services including optimization of therapeutic development by modeling; transactional research studies; eCRF studies; multicentre studies; international studies; evaluation studies of medical technologies and observational studies. In addition, it provides study coordination, data management, methodological support; and optimisation of development.
Location: Frieberg, Germany
Certification period: 2022 - 2026
The Clinical Trials Unit Freiburg is a central facility of the University of Freiburg's Faculty of Medicine and the Medical Center – University of Freiburg. Founded in 1997 (under its former name, Center for Clinical Studies), the Clinical Trials Unit contributes to compliance with international quality standards. It participates in a number of international joint research projects and provides support to clinical researchers in applying for, planning, conducting, and publishing their patient-centered scientific projects.
Initially certified from 2015-2019. 
Location: Milan, Italy
Certification period: 2015 - 2019
Information to be provided.
Location: Basel, Switzerland
Certification period: 2020 - 2023
The Department of Clinical Research (DKF) at the University of Basel/University Hospital Basel (USB)  is a member of the Swiss Clinical Trial Organisation (SCTO). Established in 2014, they offer consulting and other services for the planning and conduct of clinical trials including data management related services.
Their data management services include training, the development of study protocol and data management plan, the design and implementation of case report forms, database excerpts and study participant randomisation, data preparation and data export.
Location: Oslo, Norway
Certification period: 2019 - 2023
Dept. of Research Support for Clinical Trials (CTU) provides advising, training courses and operational support for academic research at all hospitals in the South East Health region of Norway. The CTU in its current form was established 1 September 2017 and today has a competent team of 32 staff. The CTU covers a broad academic and professional range, and contributes with expertise in GCP and quality assurance, statistics, monitoring, data management, health economics, patient-reported outcomes and user participation in research. Our multidisciplinary teams ensure good quality in planning, conducting and reporting of studies.
Location: Bordeaux, France
Certification period: 2015 - 2019
EUropean CLInical trials & Development (EUCLID) is an academic platform for clinical trial services. It brings together expertise in biomedical research from university hospitals/structures and the French National Institute of Health and Medical Research (INSERM) in Bordeaux and Limoges. The mission of EUCLID is to develop methodological innovations and tailored solutions to optimally design clinical trials, develop protocols, obtain funding, seek ethical and regulatory approval, manage trial logistics, sub contract services for drug management or imaging studies, ensure vigilance and safety procedure, perform data management, conduct statistical analyses and write scientific reports and articles.
Location: Rome, Italy
Certification period: 2015 - 2019
The Italian Group for Haematological Diseases in Adults (GIMEMA) began with a small group of Italian hematology centers in 1982 that teamed up to compare studies to achieve greater results. Since its inception, the group has established a network of almost all hematology centres in Italy, which, between them, treat all hematological diseases. Now, GIMEMA is recognized as a non-profit foundation which promotes its activities through its various bodies. Clinical research projects are managed by the GIMEMA Data Center which ensures they adhere to all regulations. The centralised diagnosis capabilities of the group allow all GIMEMA treatment centers to offer patients the same exceptional level of diagnosis and treatment.
Location: Mainz, Germany
Certification period: 2016 - 2020
IZKS (Interdisciplinary Centre for Clinical Trials) is a professional academic clinical trial organisation at the University Medical Centre (UMC) Mainz. IZKS connects clinical trial activities in clinical trial units with non-clinical and methodological study activities. Success and achievements have been judged as very good in several evaluations reflecting high level of quality and efficiency of tasks taken over in clinical trials by IZKS.
Location: Dresden, Germany
Certification period: 2018 - 2022
KKS Dresden – Coordination Centre for Clinical Trials Dresden is part of the Faculty of Medicine Carl Gustav Carus of the Technische Universität Dresden. The Faculty of Medicine Carl Gustav Carus supports its researchers by providing a wide variety of services, which extend from assisting in the search for suitable funding programmes and the preparation of applications, to the successful completion of projects.
Location: Düsseldorf, Germany
Certification period: 2012 - 2016
The Coordination Centre for Clinical Studies (KKS) is a central element of the Faculty of Medicine at Düsseldorf's Heinrich Heine University. The KKS supports clinical, primarily multi-centre studies taking into consideration Good Clinical Practice (GCP) and academic criteria, relating to both admission-relevant studies and exclusively academically focused studies. Furthermore, the KKS' staff train tutors and offer further training courses (for example for academic assistants, monitors or clinical researchers in rotation). They organise and hold further training events on the subject of clinical studies, In addition, the KKS provides methodological know-how on request. Within the context of its activities, the KKS also processes genuinely academic issues.
Location: University Heidelberg, Germany
Certification period: 2018 - 2022
The Coordination Centre for Clinical Trials (KKS) Heidelberg, Germany is directly located at the Medical Faculty and the University Hospital Heidelberg. More than 60 staff members support the whole spectrum of clinical research with a focus on conception, planning, conducting, and analysing innovative clinical studies according to current laws and international guidelines, e.g. Good Clinical Practice (ICH-GCP). The KKS Heidelberg has been working effectively since July 2000 and has been evaluated by different audits, inspections and expert assessments with successful outcome concerning quality and efficiency. KKS Heidelberg is already involved in international innovative phase I to IV studies according to Drug Law and projects following Medical Device Law inclusive in vitro diagnostics and different therapeutic procedures, e.g. in surgery and psychotherapy .
All functions will be performed according to Standard Operating Procedures (SOPs) of KKS Heidelberg which are based on ICH-GCP guidelines, the implementation of GCP and current laws. In order to ensure the quality, the patient protection, compliance with ethical and legal stipulations as well as the application of adequate methods KKS Heidelberg provides e.g. the following services to clinical trials:
Project Management and Regulatory Affairs: co-authorship for study protocols and essentials documents, application and authorization processes to ethics committees and competent authorities inclusive ongoing reporting procedures, logistic and documentation for study drugs and devices, supportive writing integrated study reports.
Data Management and Biometrics: Definition of study design and clinical endpoints, sample size calculation, biometrical study report according to statistical analysis plan; validated and certified data management procedures to ensure data collection according to study schedule; providing paper based (CRF) or internet based eCRF using validated Remote Data Entry (RDE) Tool; validation of data, query-processing and cleaning of data base before evaluation according to statistical analysis plan.
Quality Assurance: Review of study protocols and study-related documents for consistency and to ensure that all clinical research activities are planned and performed according to ethical and legal principles as well as to ICH-GCP guidelines with control of data protection.
Risk Based Quality Management incl. Clinical Monitoring: Risk assessment, risk management plan, investigators' training, individual site initiation visits, continuous on-site visits for source data verification, to ensure that rights and well-being of study participants are protected and investigators comply with the approved protocols and amendments.
Pharmacovigilance: Providing professional staff (safety officer and safety data manager) and infrastructure to collect initial SAE reports, to keep an eye on data consistency and follow up reports, and to ensure in time reporting to ethic committees, investigators and competent authorities, as requested. Annual safety reports will be issued in close cooperation with the coordinating investigator.
Location: Marburg, Germany
Certification period: 2016 - 2020
The KKS Marburg is an independent facility of the Medical Faculty of the Philipps-University Marburg which supports clinical trials on oncology, internal medicine, cardiology, surgery, neurology and other indications.
In recent years, the KKS Marburg has established several subject-specific modules in cooperation with other institutes of the University of Marburg. The KKS Marburg also cooperates with well-known study groups, such as the study group on gynecological oncology (German abb.: AGO), German Parkinson Study group (GPS) or the European Network for the Study of Adrenal Tumours (ENS@T).
The KKS Marburg supports physicians and scientists in all areas of the planning, implementation and analysis of clinical trials.
For clinical trials in humans initiated by scientists at the Philipps-University Marburg (IITs), the University of Marburg acquires the sponsor responsibility in the sense of §4 (24) Arzneimittelgesetz (AMG, German drug law) and §3 (23) Medizinproduktegesetz (MPG, Medical Devices Act). As the sponsor responsibility is delegated by the president of the university to the KKS Marburg, the KKS represents the University Marburg as sponsor in the relation to third parties.
The KKS Marburg regularly publishes the results of clinical trials in scientific journals and at international congresses together with the principal investigator.
For a good cooperation with you, we assume that the planned project has medical and scientific relevance and that compliance with ethical principles, legal regulations and international ICH-GCP standards is also self-evident to you.
Location: Rome, Italy
Certification period: 2018 - 2022
Bambino Gesù is the largest paediatric hospital and research center in Europe, with connections to leading international centers in the sector. The hospital has a staff of almost 3,300 including physicians, researchers, nurses, clinical technicians and office staff.
The hospital treats and cares for a large number of patients: over 1.900.000 healthcare services are provided each year to children and adolescents from all over the world. Comparable to a city in its size, the hospital is inhabited by children who are treated, monitored and supported within an affordable, comprehensive and high-quality healthcare solution.
Location: Uppsala, Sweden
Certification period: 2012 - 2016
As Sweden's largest clinical research centre, the Uppsala Clinical Research Center (UCR) combine academic excellence with clinical expertise in an innovative research infrastructure. Its services include all aspects of clinical studies, biobanks, lab analyses and quality monitoring in health and healthcare.
Location: Leipzig, Germany
Certification period: 2019 - 2023
The ZKS Leipzig is a core facility of the Medical Faculty of the University Leipzig and was established in 1999 with funding from the Federal Ministry of Education and Research (BMBF). ZKS Leipzig is a full service academic contract research organisation (CRO), mainly for support of all stages of investigator-initiated trials (IITs), e.g. study design and protocol development; project management/regulatory issues; data management/databases including eCRF; risk-based monitoring including on-site clinical monitoring and central monitoring; safety management and reporting for medicinal product and medical device trials; statistical analysis, reports and publication.
ZKS Leipzig offers a broad spectrum of advanced training programmes in patient-oriented clinical research. Furthermore, the ZKS Leipzig provides support for decentral trial offices in clinics, for example: study set-up, budget calculation, and feasibility. 
Location: Cologne, Germany
Certification period: 2020 - 2024
The Clinical Trial Centre Cologne supports both academic and industrial clinical trials in compliance with GCP, international directives, guidelines and standards. Its service offer includes consulting, trial preparation and conduct support, data management, site management, quality management and more.
International Certified Data Centres
As part of the pilot project carried out in Asia, a small number of data centres have been certified beyond Europe and a number of international auditors have been trained.
The following centres outside of Europe have received ECRIN Data Certification:
Location: Nagoya, Japan
Certification period: 2020 - 2024
Location: Foundation for Biomedical Research and Innovation at Kobe (FBRI)-Kobe, Japan
Certification period: 2019 - 2023
Location: Seoul, South Korea
Certification period: 2020 - 2024
In the context of its trial support activities and projects, ECRIN works with multiple partners across Europe. 

Discover Other ECRIN Partners