EUPATI Essentials Training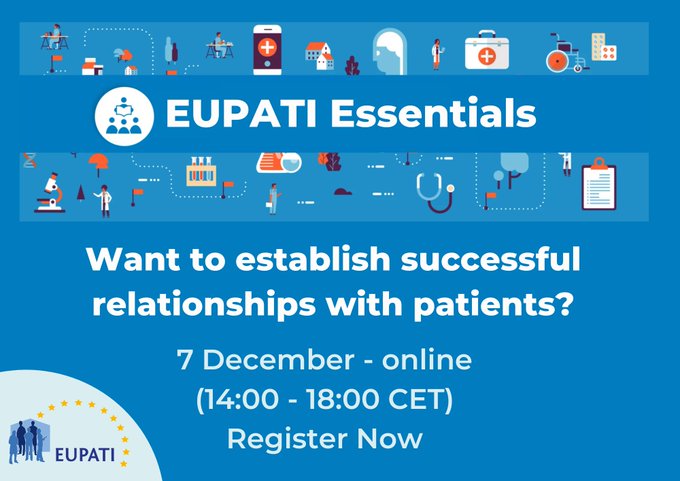 EUPATI Essentials is their newest training! It's for those who already have experience in patient engagement. Build on your current knowledge or deep dive into more specific topics. 
Registrations open for EUPATI Essentials Module 1, 7 Dec (14:00-18:00 CET). Dive deeper into more specific topics on patient engagement Module 1 focuses on establishing successful relationships with patients.
Module 1: Relationships
Ability to identify the core elements of a patient relationship
understand the expectations from the relationship
identify tasks within a patient relationship
plan for patient engagement over the lifecycle of a project
set up the right patient engagement framework
Register now: https://forms.office.com/Pages/ResponsePage.aspx?id=Vu0aDBx9LE6-JSwt14MeQkKedUEXulNAtx1I4SP0zw5UNFQ3NjRUTkJRRjVVT040WkRCV1dHQllLWS4u