Bridging the gap between researchers and the Life science & Health research infrastructures
Paushuize, Kromme Nieuwegracht 49, Utrecht & online (hybrid meeting)
13/06/2023 - 14/06/2023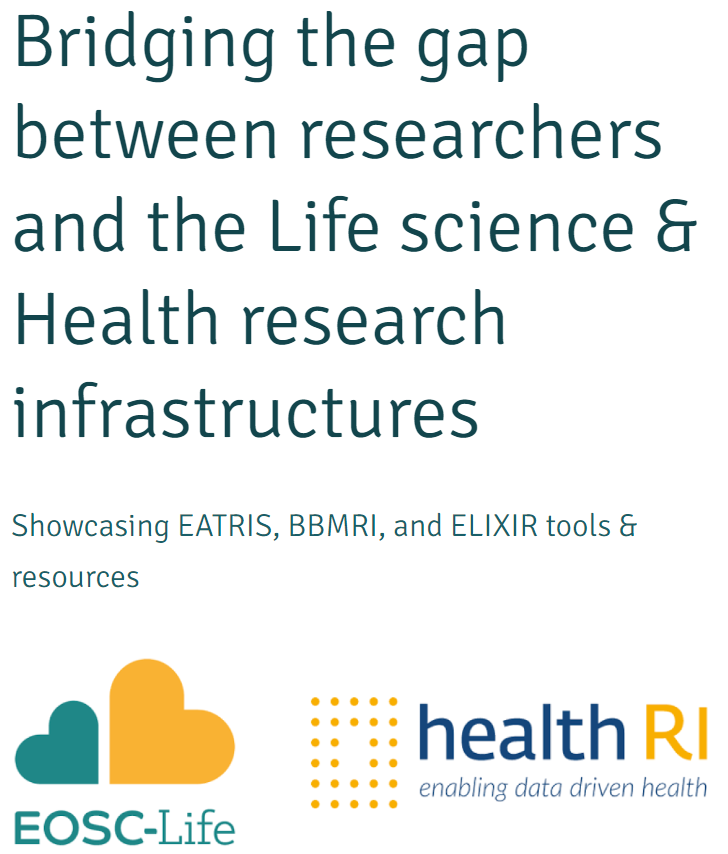 Introduction 
The joint life-sciences research infrastructures (RIs, e.g., EATRIS, BBMRI and ELIXIR) develop and provide services for specific research communities helping to solve bottlenecks and push forward the frontiers of scientific disciplines. In practice we see that the user community is often unaware or insufficiently aware of the services available to them. On the other hand, RIs developing the tools and resources need to stay in touch with a broad range of potential users to get a clear picture of their actual needs.  
In the Netherlands, Health-RI aims to be a connector for the national research communities and institutes to get/be optimally aligned with the new developments in the European Research Infrastructures. This workshop is dedicated to showcase several resources developed in Research Infrastructures: context, get feedback on those resources from foreseen users and hence help bridge the (perceived) gap between research infrastructures and the broader user community. 
Target audience 
The workshop is targeted at (coordinators of) data support professionals who want to get acquainted with tools and resources of the Life Science Research Infrastructures that are available for them and the researchers they support. In addition, they will have the opportunity to provide feedback about the usability of these tools and resources. 
Agenda & Registration
For the full agenda and registration visit the event website here.