2nd EU-Africa PerMed Summer School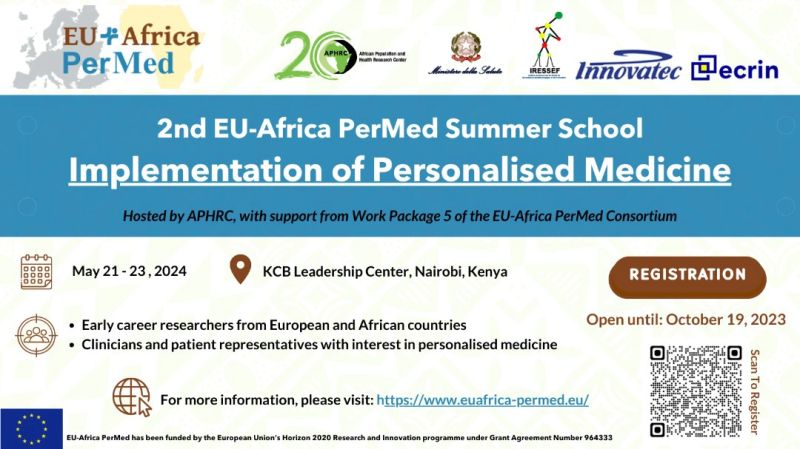 The Second Summer School, scheduled for May 21-23, 2024, in Nairobi, Kenya will focus on implementing PM in various fields, aiming to equip participants with skills to support PM implementation and research network creation. The Summer School (hybrid format) is open to around 35 junior researchers, policymakers, and healthcare workers from EU and African countries who will be evaluated and admitted on a competitive basis (distributed online and face to face). At least 6 participants will be selected to receive a travel and accommodation grant. Participation in this training event is free of cost.
Application process is open until 19 October.
For more information visit the dedicated webpage: https://www.euafrica-permed.eu/2nd-eu-africa-permed-summer-school/